Manual Material Lifts
Telescopic Genie Lifters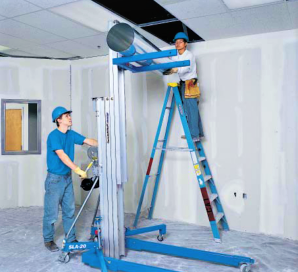 The Genie SLA manual lifters use a telescopic mast system with hand winches to easily lift and hold ducting or beams etc into place without the need for ladders or chain blocks. There is the option of a crane jib for lifting from above
| | |
| --- | --- |
| Capacity | 363kg |
| Max Lifting Height | 6.46m (SLA20) |
| Stowed Dimensions | 1990 x 800 x 740 mm |
| Weight | 184kg (SLA20) |
Other Features
Quick set up - no tools needed
Compact design
Easily transported (either upright or laying down)
Stabilisers and brakes
Download Specs
Manual Forklifts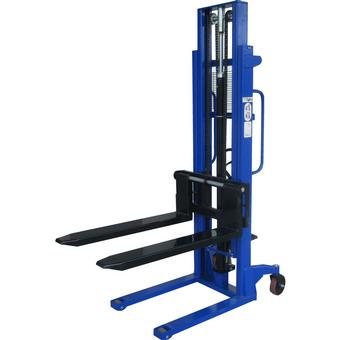 The HSYC manual hydraulic forklifts lift 1tonne up to 3m high. Although a little heavier than the Genie SLA machines these units lift more weight and lift it higher.
| | |
| --- | --- |
| Capacity | 1000kg |
| Max Lifting Height | 3m |
| Stowed Dimensions | 2100 x 1650 x 800 mm |
| Weight | 330kg |
Download Specs
Smart One Manual Cranes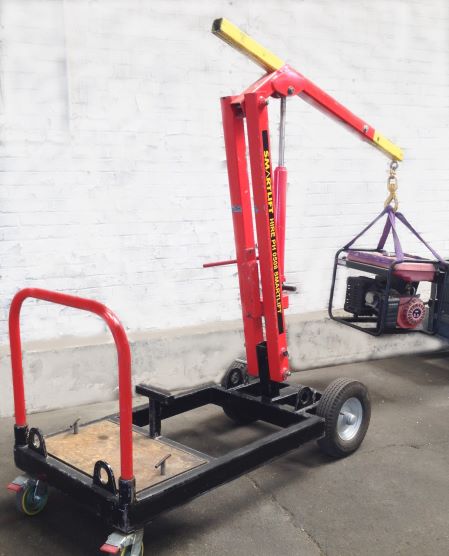 We have developed a couple of options for manual, push around, lifters. Dubbed the SmartOne and Heavy Lift Trolley, these are sturdy, stable and easily pushed around while loaded. The counterweight system means you simply adjust the number of weights depending on what you want to lift. One is collapsible so it can be transported in a van/ute and assembled on site.
Speak to us today to get the best option for your needs.
Download Specs
Engine Lifters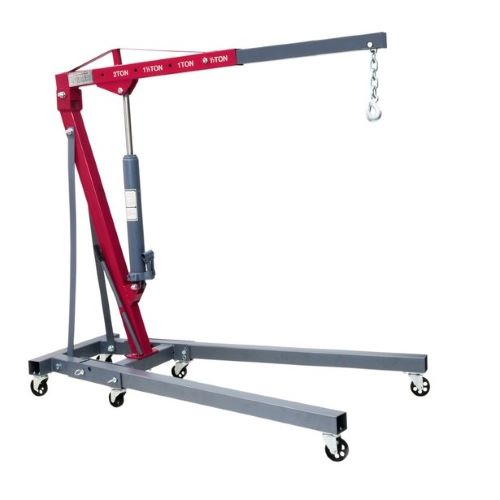 We have 2ton folding workshop cranes (engine lifts) available for hire. Designed to lift and move heavy loads with minimal effort. Both boom and legs fold for compact storage/transport.
| | |
| --- | --- |
| Capacity | 2000kg |
| Max Lifting Height | 2.3m |
| Stowed Dimensions | 1600 x 540 x 620 mm |
| Weight | 80kg |
Download Specs
GIB Trolleys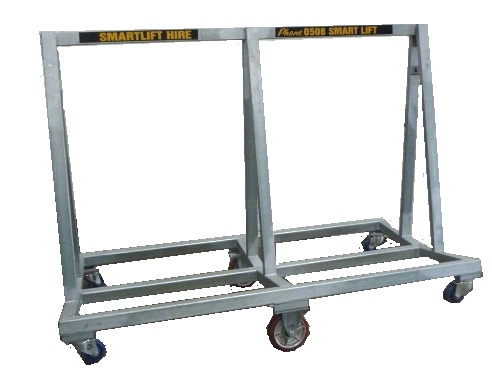 These trolleys are designed to allow full sheets of GIB (or similar) to be moved from loading dock to internal site not accessible by hiab or forklift)
Speak with us today to get the best option for your needs