Scissor Lifts
Scissor Lift General Information - 6m - 4m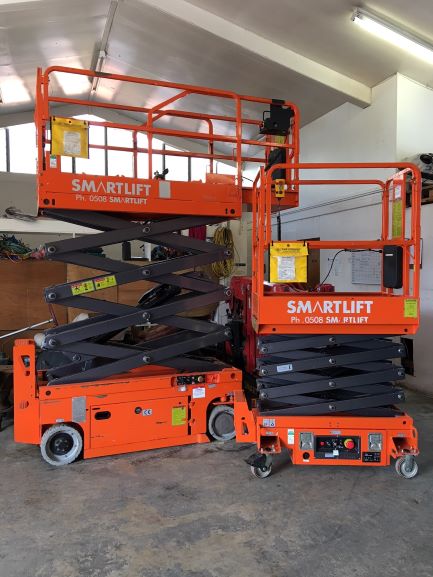 Scissor Lifts are a simple way to get access those simple overhead jobs with a good flat access.
We have the stock standard 2-person, self-drive electric model with a working height of 7.8m
For really tight spots, we have a single person, push around model with a working height of 5.9m
Download Specs
6m Scissor Lift - Dingli E-Tech SO6-e
This model is driveable at full height, features a 0.9m slide out platform extension, collapsible top rails which reduce the height to 1.84m, overload, motion and tilt alarms.
| | |
| --- | --- |
| Working Height | 7.8m |
| Stowed Dimensions | 1860 x 760 x 1840 mm |
| SWL | 230kg |
| SWL on Extension | 113kg |
| Weight | 1400kg |
Download Specs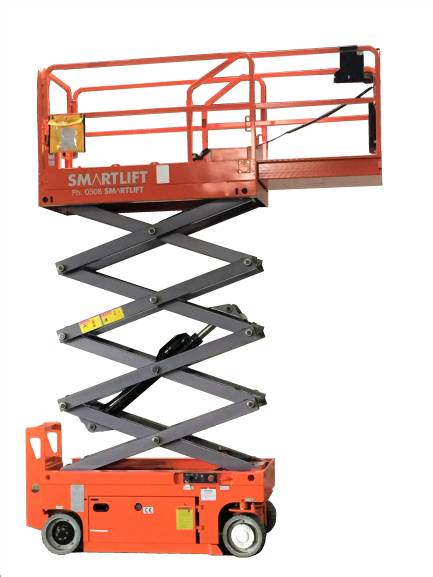 4m Scissor Lift - Dingli Rizer SP039-e
A new alternative personnel height access. At just over 1m long this machine requires minimal room making it ideal for overhead work in offices, shops or plant rooms. One man can easily push the machine around, climb aboard and then ascend with both hands free for work. It can fit through most doorways and even into lifts.
| | |
| --- | --- |
| Working Height | 5.9m |
| Stowed Dimensions | 1150 x 760 x 1860 mm |
| SWL | 240kg |
| Weight | 420kg |
Download Specs